Image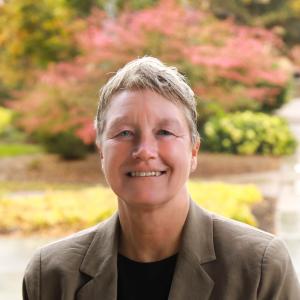 Jinger Gustafson
Professor of Practice and Director of the Administrative Licensure Program
Work space:
St. Paul Main Campus > West Hall > West Hall WEST 211
Jinger A. Gustafson is an educational leader with over 20 years of experience in pre-k through grade 12 education. Throughout her career, she has served as a teacher, coach, dean of students, assistant principal, principal, and associate superintendent. Over the last five years, Gustafson counts herself fortunate to be able to work in higher education to prepare leaders to close systemic gaps in educational structures, a change from the long-held public belief that change should come by fixing gaps in individual students and educators.

Gustafson's research and writing interests include organizational ethics, special education, and equity. She is also an appointed member of the Board of School Administrators (BOSA) and served in the Army National Guard. 
Gustafson holds a bachelor of science in physical education; master of arts in learning technology; and a doctorate in educational leadership.
Recent publications:
Cornelius, K. & Gustafson, J. (2021). Starting Self-Advocacy Early: collaborating with school administrators to improve relationships, Teaching Exceptional Children.
Gustafson, Rasmussen, & Raskin (2020). START with Race: Designing racially conscious principals.
AASA Journal of Scholarship & Practice, 16(4), 8-23.