Image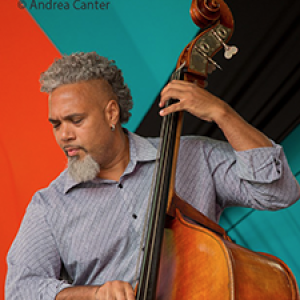 Jeffrey Bailey
Professor of Practice - Music; Program Director - Certificate in Music Production
Work space:
St. Paul Main Campus > Bush Memorial Library > Bush Memorial Library BML 18
Jeff Bailey is Director of the Certificate in Music Production Program at Hamline University. His extensive and varied educational, clinician, gigging, touring, and recording background informs his approach to developing a program that aims to challenge young music makers to perform, explore, and invest in the tools of tomorrow.
Jeff Bailey has performed in a wide variety of musical settings as a musician, composer, producer, and educator. He has performed with world renowned artists: Craig Taborn, James Carter, Joey McIntyre (NKOTB), Eric Gravatt, Charles Lazarus, Rodney Jones, Doc Severinsen, Minnesota Orchestra, SPCO, Wessel Anderson, Jonatha Brooke, Geoff Keezer, Andres Prado, Chastity Brown, "Doc" Martin, Fareed Haque, Justin Robinson, Charley Drayton, and James Moody.
Jeff has composed original music and sound design for: The Royale (Yellow Tree), Rule of Thumb (Park Square), Target's Lifescape series, Crowns (New Dawn Theater), B.A.M's Next Wave Festival, White Savior (Sparkhouse), and Punic Wars (Keith Antar Mason and The Hittite Empire).
Jeff served as Bass Department Head at McNally Smith College of Music for six years, developing and implementing a curriculum that integrated modern music technology with traditional conservatory culture. He has also often lectured around the US and abroad on the merits of "Organizing Your Creativity" as a tool for beginning improvisers.
Jeff is fiercely committed to how the power of music in the world unites and heals. He continues to compose, perform throughout the US and internationally, and run his Minnesota based LoweTone Studios. Jeff is certain each day is another opportunity for gratitude and joy.
Students in Professor Bailey's classes will be challenged to emulate, explore, and create. Internalizing the tools of technology in service of expanding their individual artist voice and vision.