Image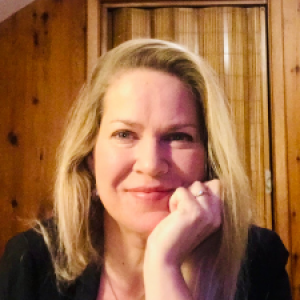 Alina Oxendine
Professor - Political Science; Department Chair - Political Science
Work space:
St. Paul Main Campus > Giddens/Alumni Learning Center > Giddens/Alumni Learning Center GLC 140S
Alina R. Oxendine is a Professor in the Political Science Department at Hamline University. Professor Oxendine graduated summa cum laude from Emory University with a Bachelor's Degree in International Studies, and she completed a Master's Degree in Political Science at Emory University and a PhD in Political Science at the University of Minnesota. She has research and teaching interests in American politics, public opinion, political psychology, economic inequality and community engagement. Her interdisciplinary research and writing have been published in numerous collections, books and academic journals, including Political Behavior, International Perspectives in Psychology, American Behavioral Scientist, Cities & Health, and Journal of Social Issues. Professor Oxendine's research on economic inequality has been supported by the Centennial Center for Political Science and Public Affairs and was recognized with an International Society of Political Psychology (ISPP) Best Dissertation Award. She has been a Visiting Researcher in the Politics Department at the University of York and taught graduate coursework at the Humphrey Institute of Public Affairs at the University of Minnesota. Professor Oxendine has served in numerous administrative roles, including Chair of Political Science, Co-Director of Hamline's Collaborative Research Program, and Administrative Head of several departments in Hamline's College of Liberal Arts.
Professor Oxendine teaches a wide variety of courses exploring contemporary, domestic and global political issues, including Great Questions of Modern Politics, Political Psychology, Gender Politics, American Government and Politics, Political Research and Analysis, and Senior Practicum. As if American politics weren't already dynamic enough, Professor Oxendine enlivens discussions of political concepts and theories with innovative technologies and active, student-led learning.
"In my experience, effective teaching is as much about imaginative instruction and experiential opportunities as it is about communicating literal knowledge. One of my central goals is to make the course material accessible and memorable. This creative challenge, coupled with the excitement of seeing how students will respond (to lectures, activities, or examples), is what I enjoy most about my job."
-Alina Oxendine